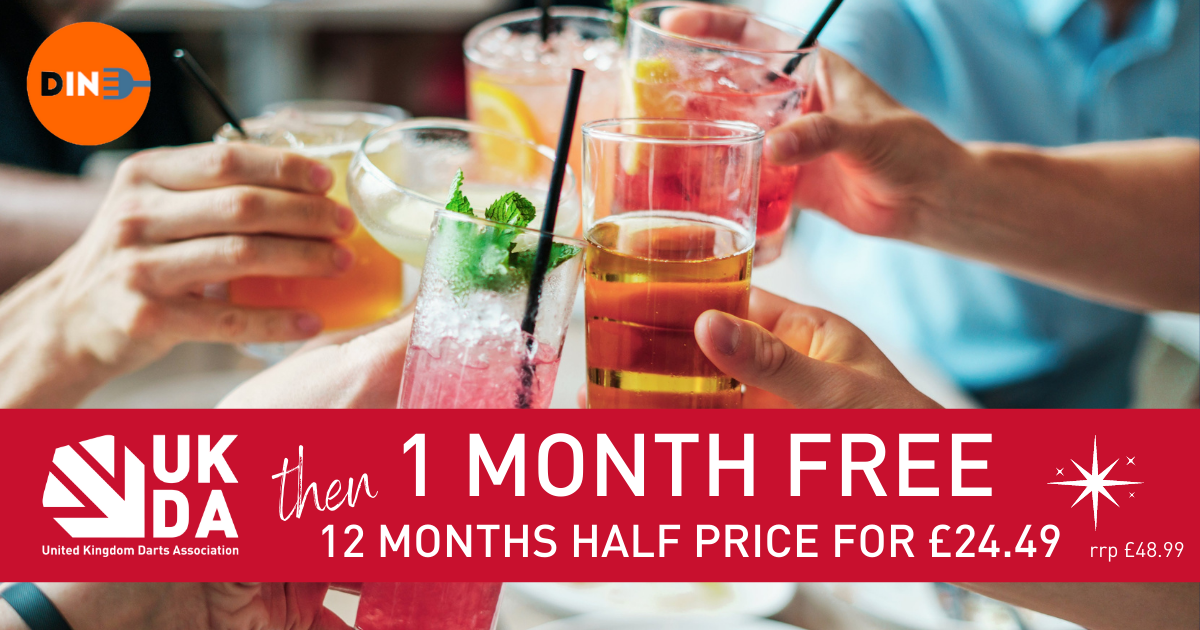 The United Kingdom Darts Association is delighted to announce a brand-new partnership with discount specialists, Dine Club.
Dine Club are a UK based business that works with a large number of restaurant and attraction partners to offer discounts on bills and entry fees to it's members.
Membership is available to all UKDA members, who can join and benefit from a FREE Months Membership with 12 Months Half Price at £24.49 on sign up. To join please click here.
Discounts can be viewed and take advantage of either through dineclub.co.uk website or by downloading the Dine Club app.
Commercial Director, Claire Stamper, said: "We're thrilled to partner with Dine Club to offer our members these excellent discounts. The package Dine Club have offered our members to join is excellent, and the vast amount of discounts available through Dine is mind blowing.
"We look forward to working with the Dine Club team over the next few years and continuing to build on this partnership."