Whether you're looking to win new customers or to reinforce your brand with existing customers we offer a range of value-for-money opportunities that we believe is impossible to beat.
Advertising & Sponsorship Opportunities:
Board Sponsorship – UKDA National Finals & Magic Weekend
What's included?
✓ Company logo on each sponsored board
✓ Increase brand loyalty
✓ Create awareness and visibility
✓ Drive sales
£60 for one BOARD or £100 for TWO*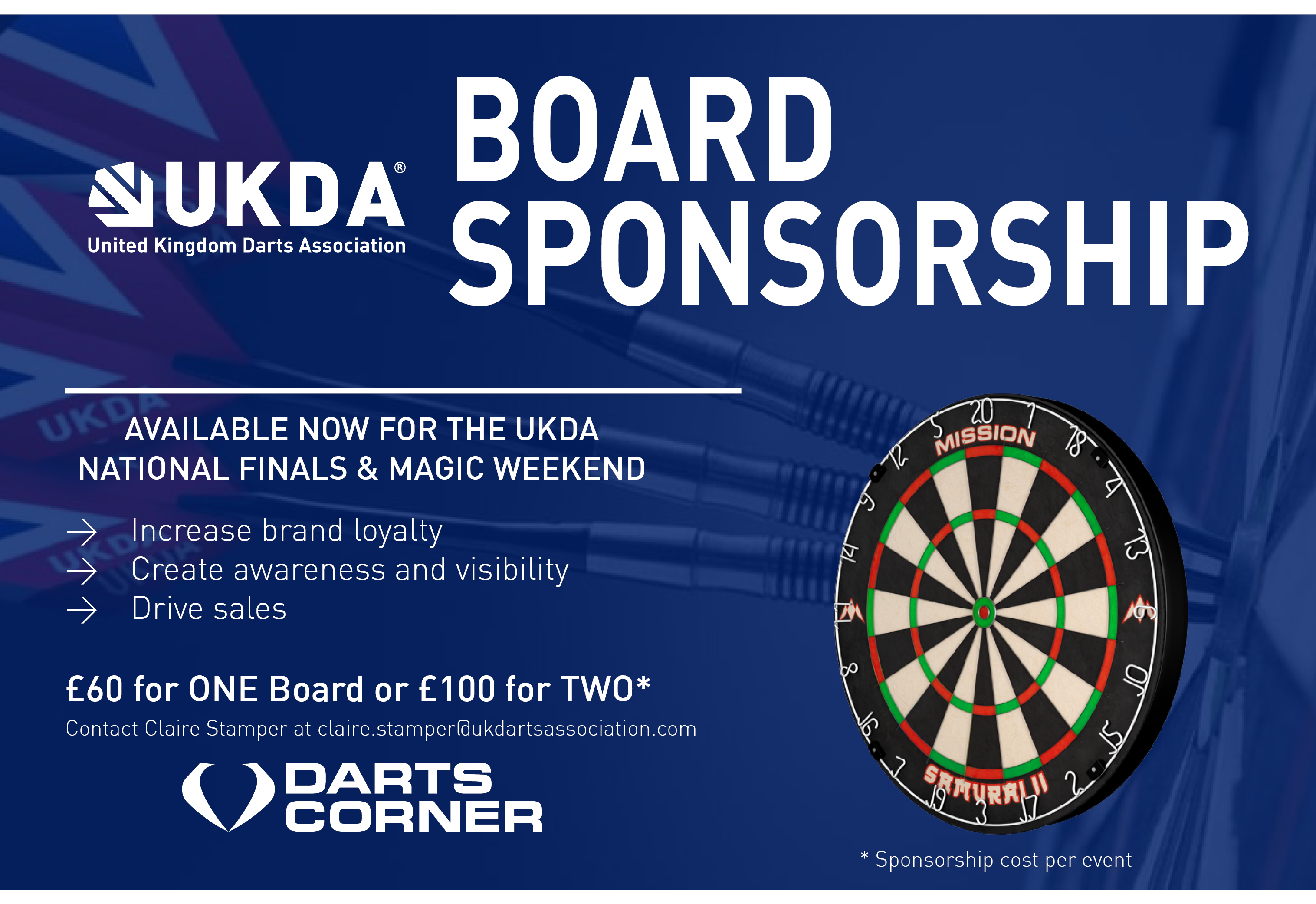 ---
Event Sponsorship – UKDA Singles, UKDA Pairs, Super League Cup & Youth Singles
What's included?
✓ Photograph with event winners and presentation of the trophy
✓ Company branding in all event literature
✓ Company advertising on the big screen
✓ Main Stage Advertising
✓ Tannoy announcements at the event
✓ Social media and website advertising
✓ Business exposure to over 10,000 playing members by direct email
Prices available on request.
For more information, please contact Claire Stamper, UKDA Commercial Director by emailing claire.stamper@ukdartsassociation.com, who will be more than happy to discuss a package with you that matches your needs and budgets.