Dorset's Scott Mitchell and Glamorgan's Rhian O'Sullivan were the stand out players as the inaugural season of the Darts Corner National League got underway this past weekend (writes Morgan Barrell).
Mitchell played on both days for his National League team, achieving averages of 31.31 and 34.57 as his side suffered  a narrow 20-16 defeat at Sussex. Rhian hit a 25.91 in her 3-0 victory over the Lancashire's evergreen Jo Clements, but could not stop the Welsh side from going down to a 23-13 loss, as the highly talented Eleanor Cairns won the LOM award on her Ladies A debut for the home side.
In the Elite Premiership, debutant Scott Williams led his Lincolnshire side to victory over visiting Cheshire, who had the excellent Shaun Wilkinson in fine form, while Tommy Stanwell hit the highest average in the Premiership with a 32.91, Mat Wood and Steph Stutley shone as London overcame Hampshire. Other opening weekend matches went in the way of Cornwall, Essex, and Warwickshire, who beat Yorkshire away from home as the white roses went into the season as favourites for the title.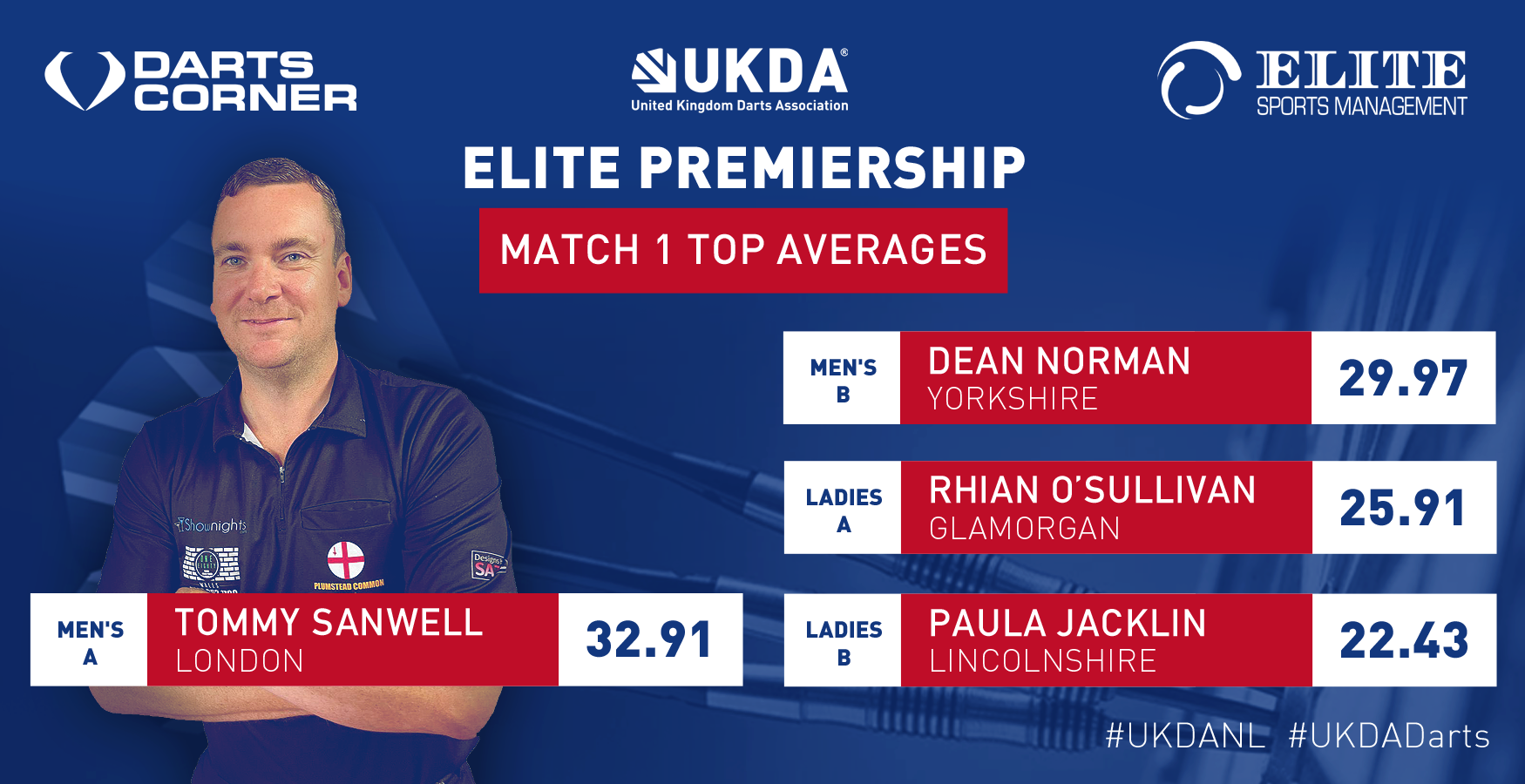 Gwent had the biggest win of the opening round, with a resounding 27-9 win at home to the West Midlands with David Needs, Nick Kenny and Stephen Cake with notable performances in the AON Contracts Championship.
Hertfordshire hosted Kent and were victorious 21-15, thanks to Jarred Cole, James Daley and Louise Pearson against strong opposition, as Ryan Hope hit a 31.20 average for the visitors. Humberside and Staffordshire had a close contest, with Reece Robinson leading his Humberside side to a 19-17 triumph.
In the other matches, Felicia Blay's Buckinghamshire beat Berkshire 21-15, as Damien Fyffe, Adam Mould and Blay claimed victories for the High Wycombe based side.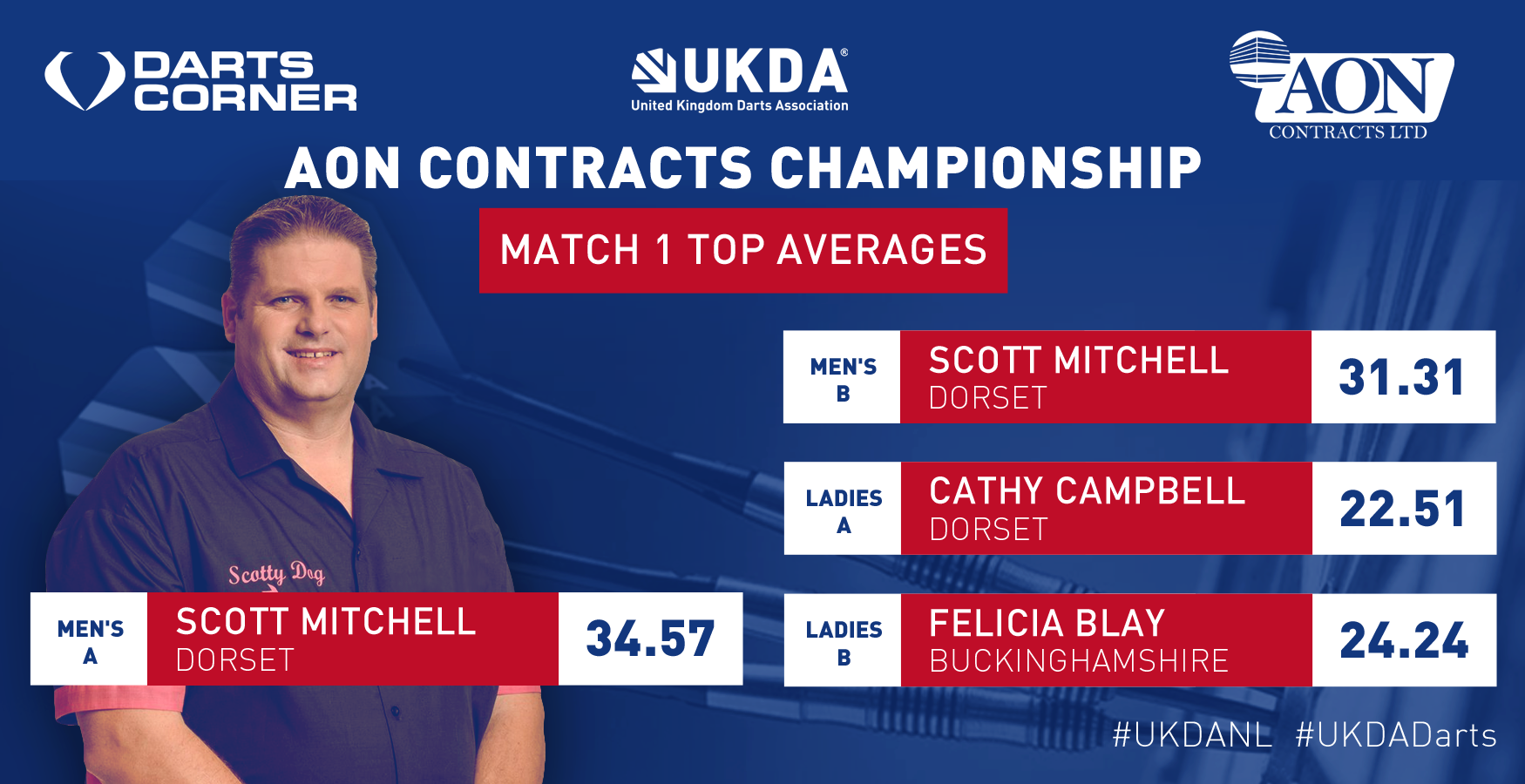 L-Style Division One seems to be set for a closely fought season between a number of evenly matched sides.
Cleveland and Suffolk were away from home against Merseyside and Surrey respectively and both travelled home with the full 3 bonus points. Kevin Naunton and Karl Coleman setting the North East side on their way to victory, while the East Anglian outfit had David Ballard Flatt and Jo Locke as their Man and Lady of the Match in a 21-15 success.
The local derby in Llangefni went in the way of Gwynedd against Clwyd 20-16, whilst Derbyshire overcame a Saturday night deficit to defeat neighbours and visitors Nottinghamshire by the same score with Peter Burgoyne and Jane Densley winning vital points for the home side.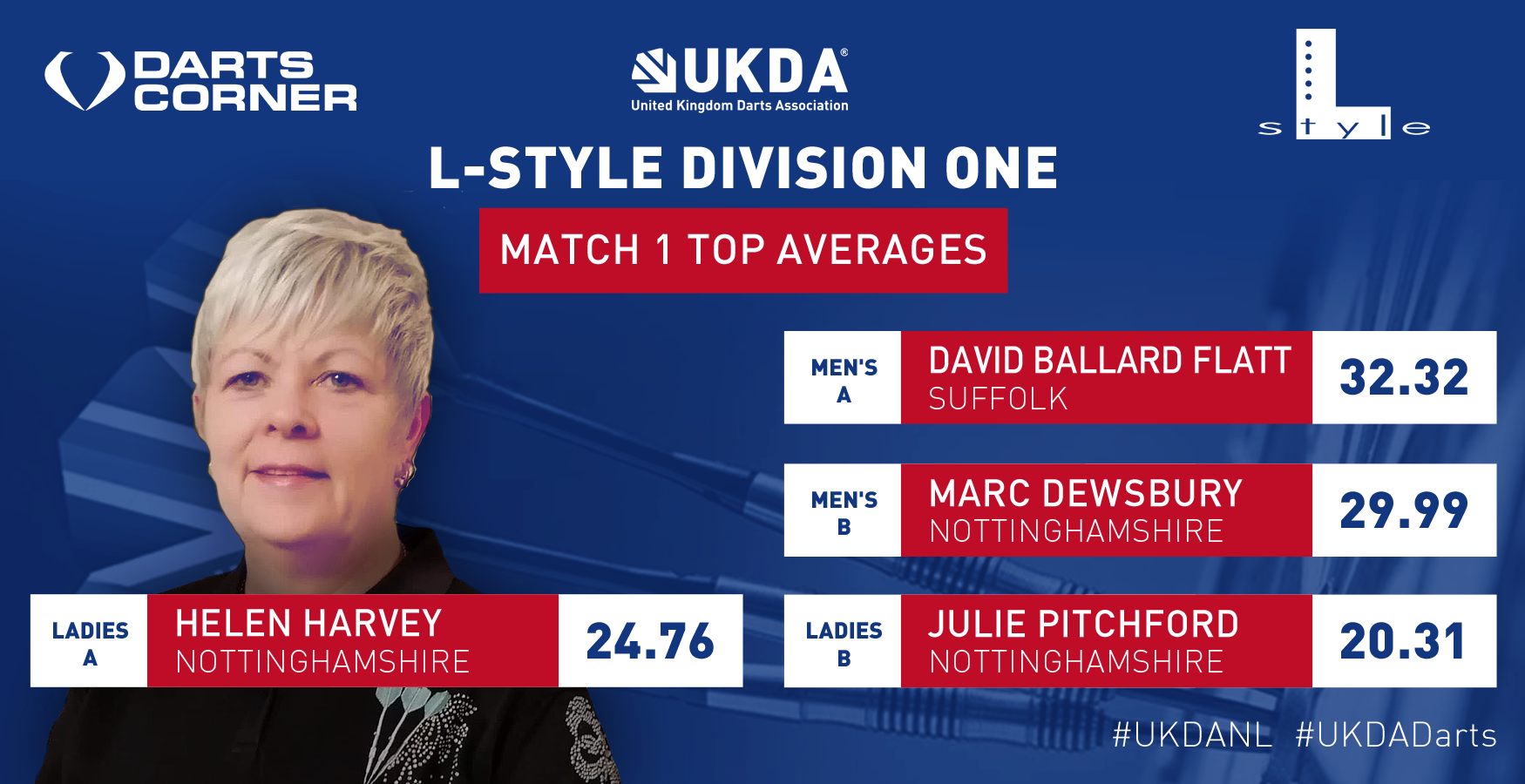 A strong West of England outfit, led by veteran Mike Norton, travelled to Newtown to take on Montgomery & Radnor in Top Gun Promotions Division Two, with the Bristol based visitors winning 24-12, with Norton, the returning Jon Worsley and Lee Harris leading from the front.
The North East clash between County Durham and Tyne & Wear went the way of the home side in 21-15 result, with Paul Dinning, Jack Kirtland and Lauren Stokoe taking their side home.
Wiltshire overcame visitors Bedfordshire 19-17 in Swindon with local star Lee Evans claiming crucial points on both days for the hosts, while Leicestershire made the journey north to Cumbria, only to suffer a narrow loss to their hosts by 20-16.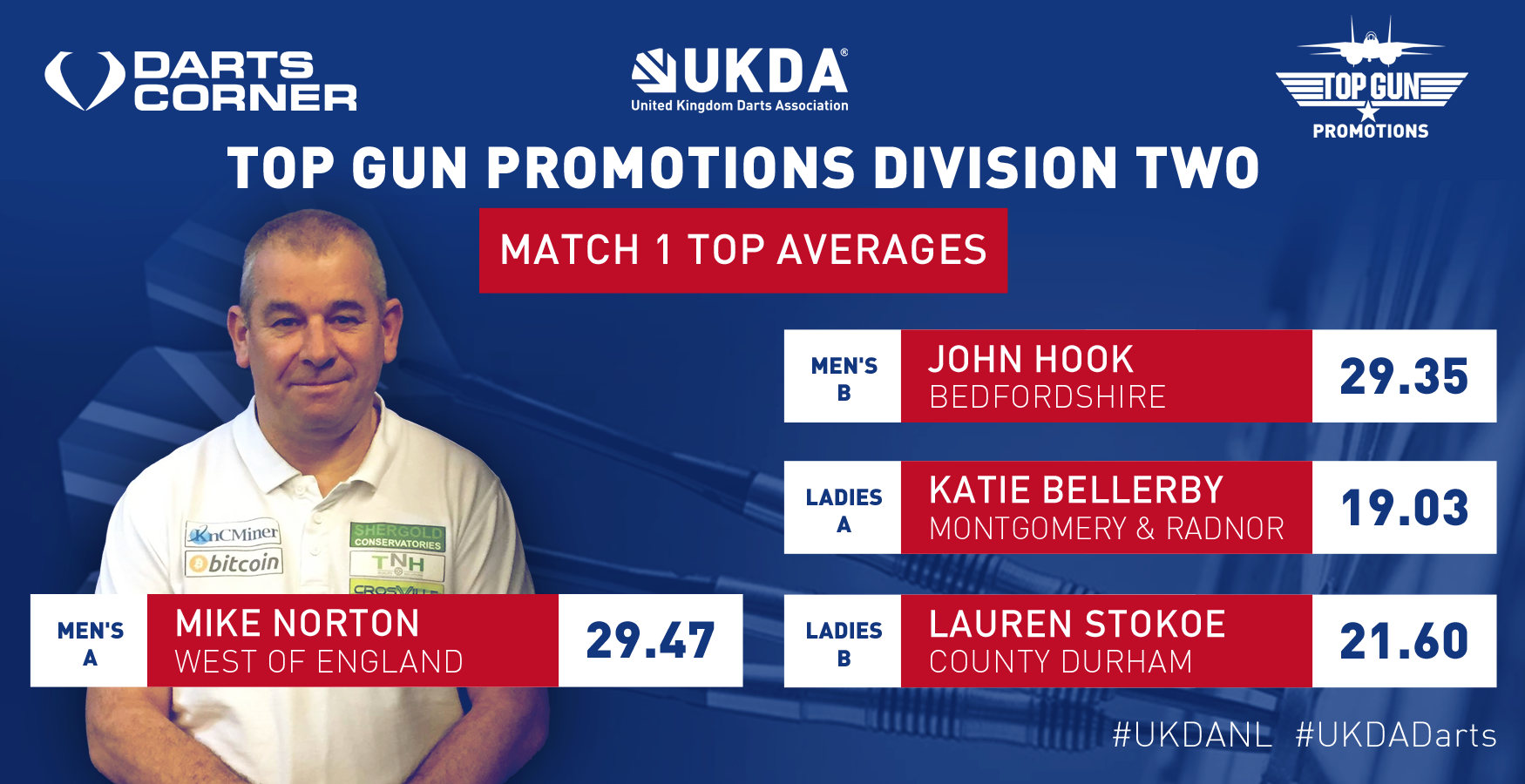 The three new teams to the system were all in action in Division Three, as Salopian hosted Shropshire in Shrewbury, and won a close encounter 19-17, with Daniel Astbury and Evonne Taylor putting in great performances, as Richard Parker stood out for Shropshire.
Northumberland travelled to Bromborough to take on the Wirral. Nick Stephenson and Andy Parks put in stirling performances for the visitors and Kim Holden won the Lady of the Match in the A's with a 21.47 average to secure a 21-15 win for Northumberland.
The Black Country welcomed Gloucestershire in the final match played in Division Three, with the newly formed home side producing a convincing 22-14 win in their debut game, despite James Hurrell showing his experience for the visitors. Jamie Barrowman, Scott Baker and Reece Colley all struck 27+ average as they helped their side to victory.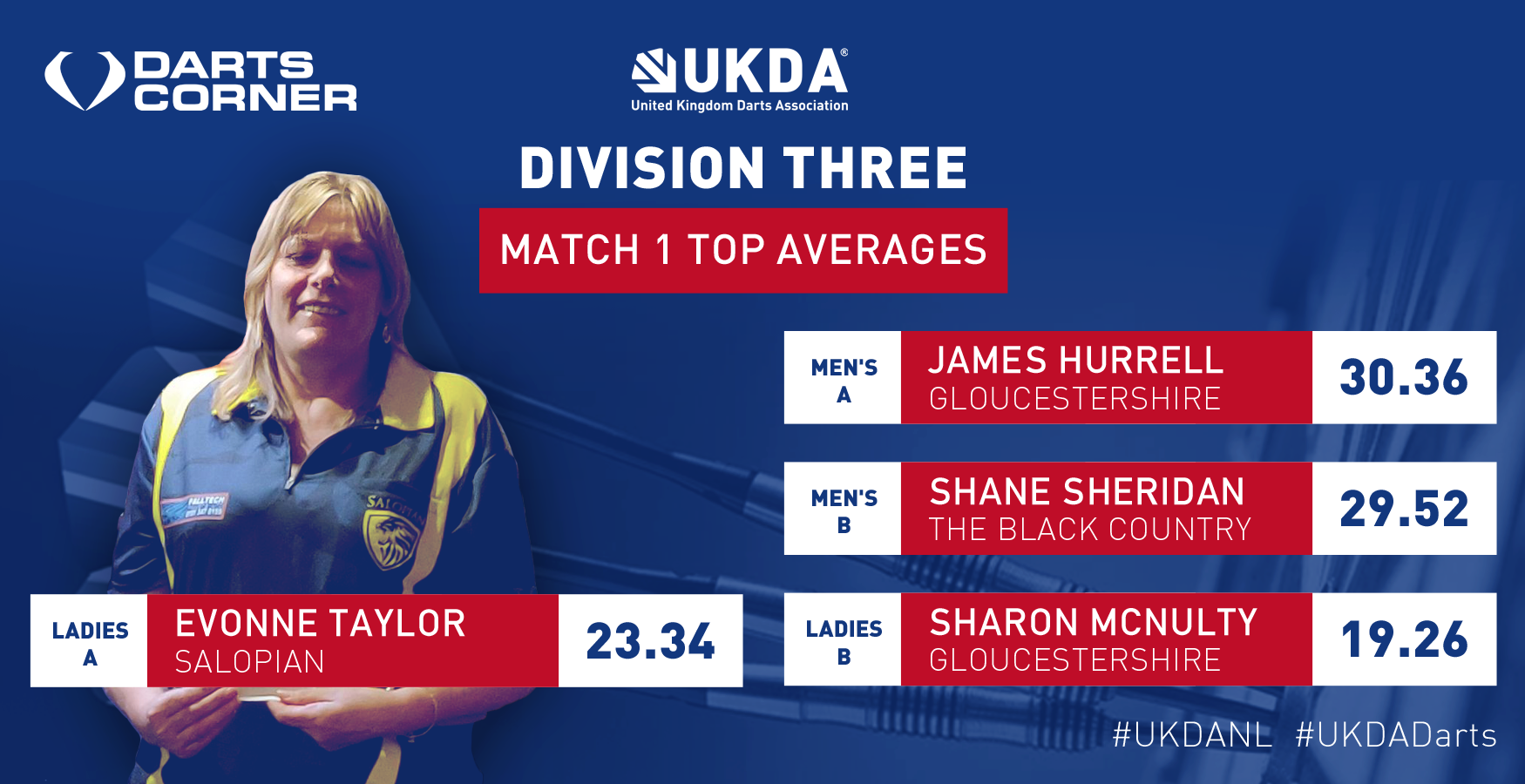 The next round of matches in the National League will take place over the weekend of the 2nd & 3rd October 2021.
The full list of fixtures and playing venues can be found on our website.