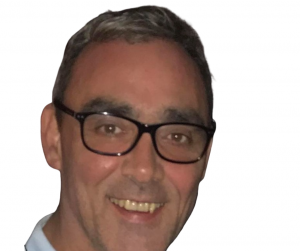 It has been our privilege and honour once asked by you, the Player, to develop what we believe to be the most cost effective and rewarding system within which you, the player, can enjoy playing Super League and Inter-County team darts. We sincerely believe that once the new National League starts on 18th September that you will start to see how we have delivered on our promises to you.
At the very beginning we came to the table with what we believe to be a fantastic product geared towards the 95% of members that play Inter-County and Super League darts throughout England and Wales. From then we secured significant sponsorship, meaning increased prize monies in the National League (formally the BICC), soon to be announced prize money increases in our marquee events namely "The Super League Team Cup" (formally Champions Cup) and the "UKDA National Singles & Pairs Cups" (formally Gold Cup).
We don't take our job lightly and let's not make any bones about it, we the UKDA know we have to deliver for the benefit of all our teams and their playing members. Whilst this will be a challenge, we are already working on some new ways for every player, at whatever level they are within Super League, to have the opportunity to become involved with events and competitions outside of their teams without breaking the bank. We are also conscious that by playing within the old BICC system and the BDO you the player had a clear pathway to move from 'pub to cap or 'pub to pro'. We believe we have a duty to ensure every player has an opportunity to develop to achieve their own personal ambitions. Whatever system you feel that your opportunities lie within, it's all about choices. The UKDA will not put any barriers in place to prevent anyone from following whatever path they want to follow.
Some of those pathways are led by other organisations. Our International pathways are governed by the England Darts Organisation (EDO), Welsh Darts Organisation (WDO) and in Scotland you have the Scottish Darts Association (SDA). It is our intention to support each of these organisations in any way we can to ensure that if you are good enough that your route to, what should be the proudest moment in a darts players career, representing your Country is clear and fair.
For those whose ambitions lie outside of the team game there are the opportunities to play on the darts circuits provided by the WDF, the PDC and now through MAD darts. We fully support any individual wishing to follow any or all these pathways and again we will work with each external organisation in any way we can to ensure that there are no barriers within the UKDA to stop this from happening.
The UKDA are not out to compete with any other organisation, we are here to administer two specific areas of darts that many felt had been long neglected by the previous administrations, namely Inter-County and Super League darts. The opportunity to do this was the initial reason for the UKDA to throw its hat into the ring after the BDO's unfortunate demise.
Together we represent a body of approximately 10,000 players of all levels across England and Wales, and with you we are now just waiting in anticipation for when we can all get out there playing again in a normal way.
As mentioned above we have been very conscious to offer real benefits to all players in our system and the following is a brief overview of what has been secured for you so far:
🗸 Sponsorship including Members Discounts from Darts Corner the UKDA National League title sponsor
🗸 Sponsorship from Elite Sports Management for the Premier Division & Ladies Team Event
🗸 Sponsorship from AON Contracts Ltd for the Championship Division
🗸 Sponsorship from L-style for Division One
🗸 A hotel booking scheme which has already seen one team save approx. £1,700 and another £2,700 compared to previous years
🗸 Discounts from L-style products
🗸 Discounted Gym Membership
🗸 Free Entry to the UKDA National Singles
🗸 Free Entry to the UKDA National Pairs
🗸 Free Entry to the UKDA Super League Team Cup (Winners)
🗸 Magic Weekend
🗸 Shopping rewards – Through Bullseye Rewards https://bullseye.exclusiverewards.co.uk/
🗸 Food and drink discounts – Through Dine https://www.dineclub.co.uk/
+ Much More to come
Yours in the sport of darts
Johnny Stefano
UKDA Chairman