Match Report Submitted By: Natalie Davey
Clwyd 27-9 Gloucestershire
Prior to our final home game of the season versus Gloucestershire we found ourselves sitting in the precarious bottom 3 and in danger of dropping down to Division 3 so Clwyd were set a challenge and that was simply to get a positive result and boy did they deliver!!
In our ladies meeting prior to the saturday games the message was clear, 12-0 was the target. The girls took that challenge and absolutely smashed it!!  First up for Clwyd was Mary Williams who put in a lady of the match performance winning 3-0 with a 15-18 and a great start for Clwyd. The wins just kept coming after that positive start with Ladies Manager Abs Hamilton returning to the line up with a 3-0 win followed by Rachael Simpson getting her 2nd win in a row. Nat Davey followed next and fought hard to gain a 3-2 win coming back from 2-0 down to keep the winning momentum going. Hayley Street cemented the win with a 3-1 victory and Izzy Thomas completed the 6-0 whitewash with a 3-2 victory which was a fantastic start to the weekend for Clwyd.
The men started strongly with Ben Walley putting in a fine performance to gain his first win of his Clwyd career with a 3-1 win and a superb 25.14 average, this was followed by Nick Hailes 3-0 win putting clwyd in a great position of 8-0 after 8 games. Clwyd lost the next game 3-1 but bounced back with Bradley Roberts winning 3- with a 22.10 average. Paul Crimes was unlucky to lose his game with his opponent chipping out in 12 to take the match with Paul receiving a credible 24.04 average, this didn't affect the run we were on with Clwyd winning the next 3 games with wins for Craig Billingsley, Steve Ellson and a Man of the match winning performance by Ady Maddocks with a fantastic 27.33 average leaving Clwyd 12-2 up going into the final 4 game of the day. Clwyd ended the day 13-5 up after a spirited fightback from Gloucestershire and narrow losses for Chris Dobbins, Jodie Challinor and Ian Bride. Pete Walker managed a 3-2 win to leave Clwyd in a very positive position going in to the A games on Sunday.
The ladies A team carried on where B team left off remember the goal that had been set and no one wanting to dirty the waters!! Our newly re-appointed Welsh International Leanne Topper took the bull by the horns and set the stall out with a very convincing 3-0 victory and a lady of the match winning average of 22.77. This seemed to spur on the remaining 5 ladies who all pulled off amazing performances to try and match Leanne's game and all came out on top, Judith Williams was a stand out performer after being 2-0 down to come back and win her game with a 20.23 average was again a testament to what these ladies re trying to achieve. 3-1 wins followed for Jackie Brighton (19.62), Nia Price (18.33), Bethan Jones (20.14). Rachel Kingdon ahead the tough task of playing the last game of the ladies section with Clwyd standing at 11-0, no easy feat with the pressure of the whole room, but we needn't worry Rachel pulled off a superb performance winning 3-0 with a 19.27 average and thus sealing the 12-0 victory that we had called for before the game, a magnificent achievement by all.
At this point of the weekend the game was won with Clwyd gaining 19 wins but that did not stop the Mens A team carrying on the winning form. Adam Paxton gained his 8th win on the bounce since joining Clwyd with a 4-0 victory and a Man of the match winning average of 27.83. Noel Bagby was up next and won his game 4-2 with a 21.92 average sending Clwyd into a rare 21-5 lead. Clwyd lost the next two games with Andy Hopwood and Mark Leach narrowly losing out but we were soon back to winning ways Welsh ADC champion Dai Davies winning 4-1 with a 25.99 average closely followed by youngster Cole Davey continuing his fine form also winning 4-1 with a credible 25.94 average. Newly promoted to the A team Steve Probert was up next and won his game 4-2 sending Clwyd into unknown territory leading 24-7 going into the final 5 games of the weekend. There were losses for Bryan Moran and Phil Jones after two fine performances from our opponents but the final 3 games went our way, Rob Lawrence carried on his fine form winning 4-2 with a 25.89 average, Luke Smith was unlucky not to pip Adam for the Man of the match award winning 4-3 with a cracking game between both players but Luke coming out on top with a 27.27 average. The last game of the the weekend fell to Clwyd's returning ex Welsh International Andrew Alker and it was like he had never been away, completing a magnificent 2-9 win to Clwyd by winning 4-1 with a 24.26 average.
Overall a smashing win for Clwyd that moved us out of the bottom 3 and into the top 4 that is how tight this division has been. We have one game left where we travel to league leaders the Black Country where we can hopefully carry on where we left off!!
Yma O Hyd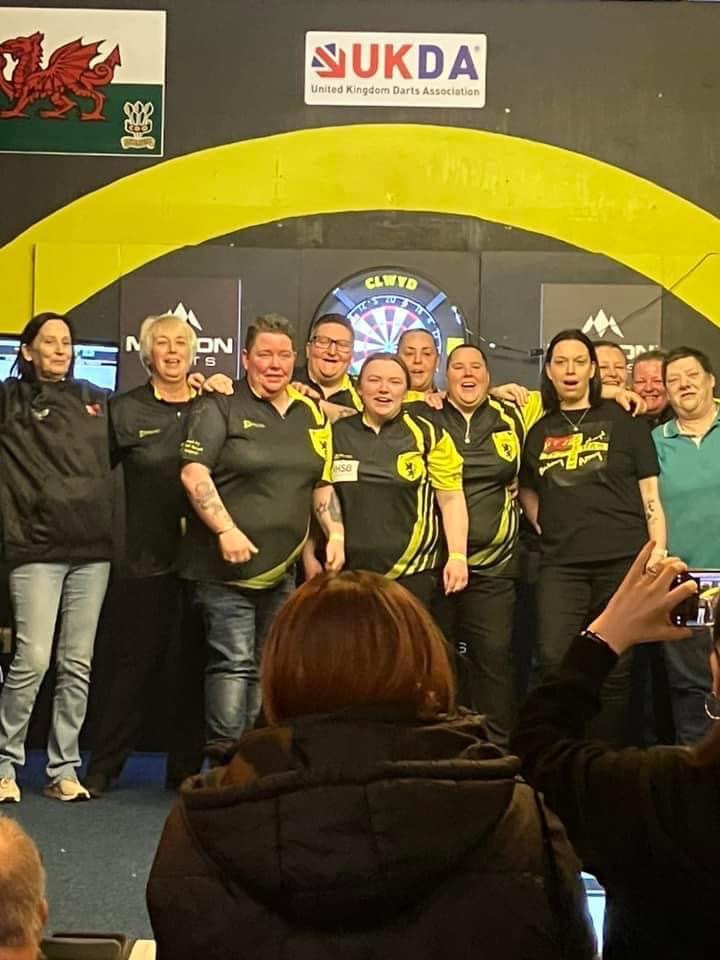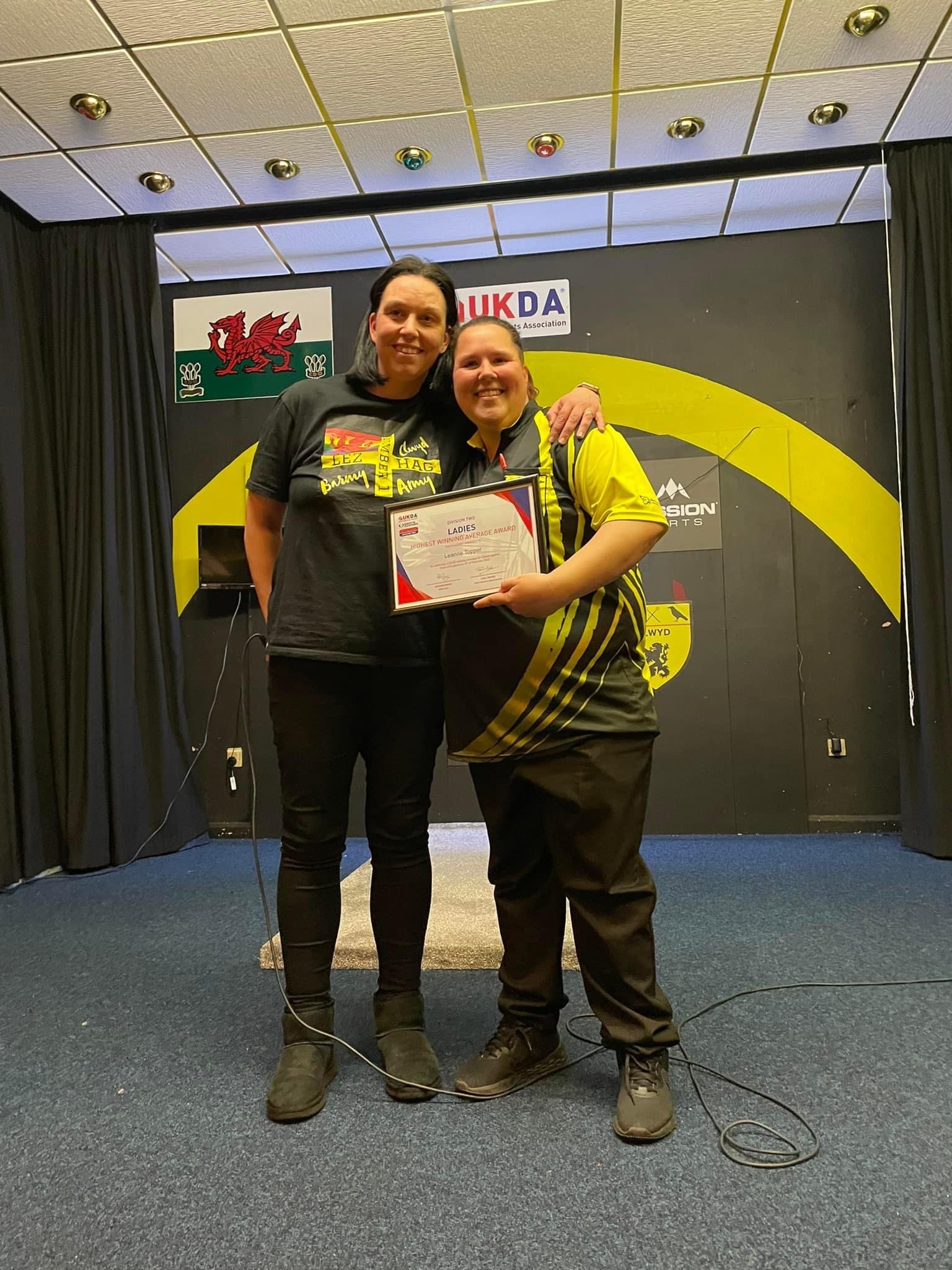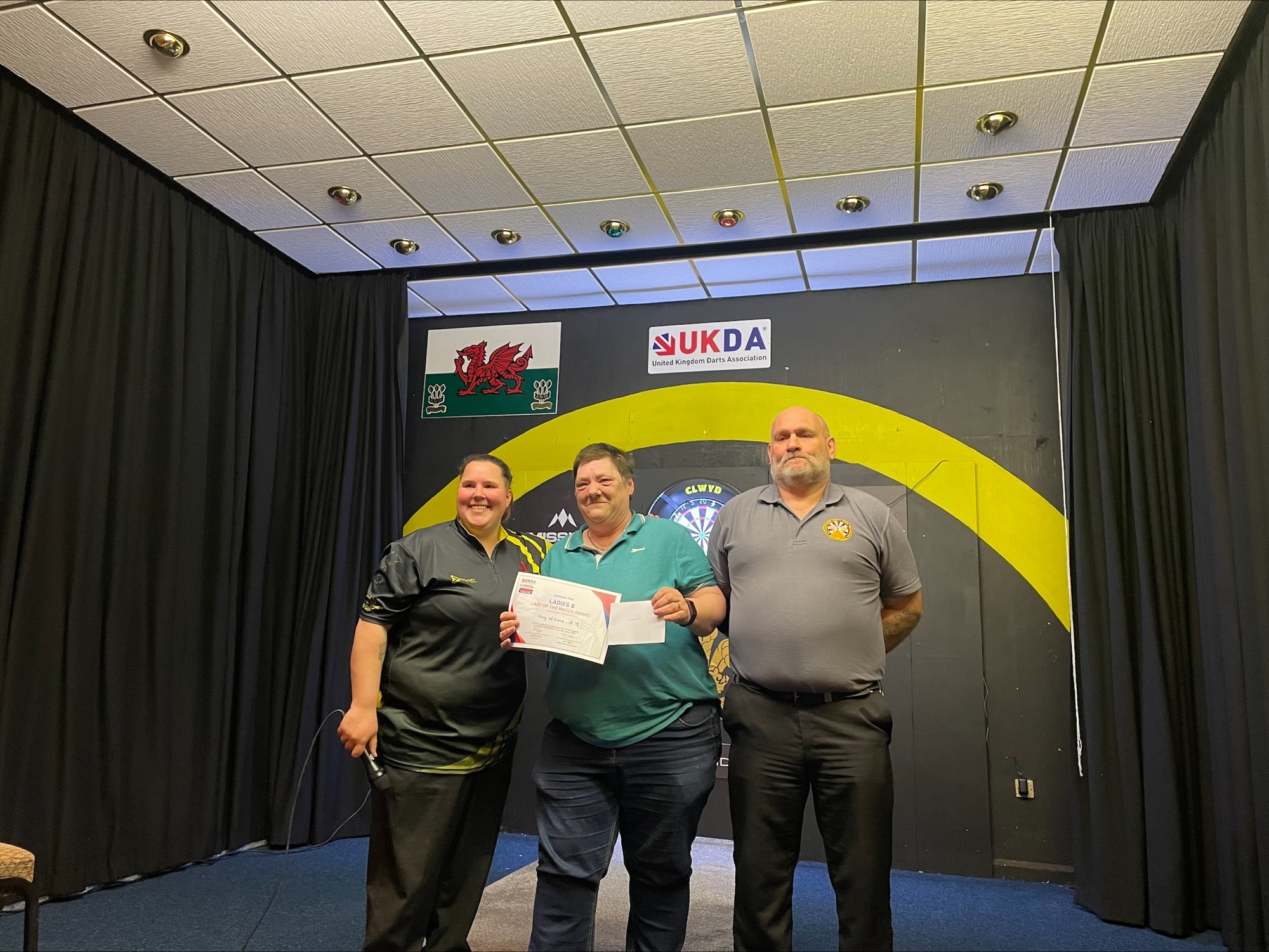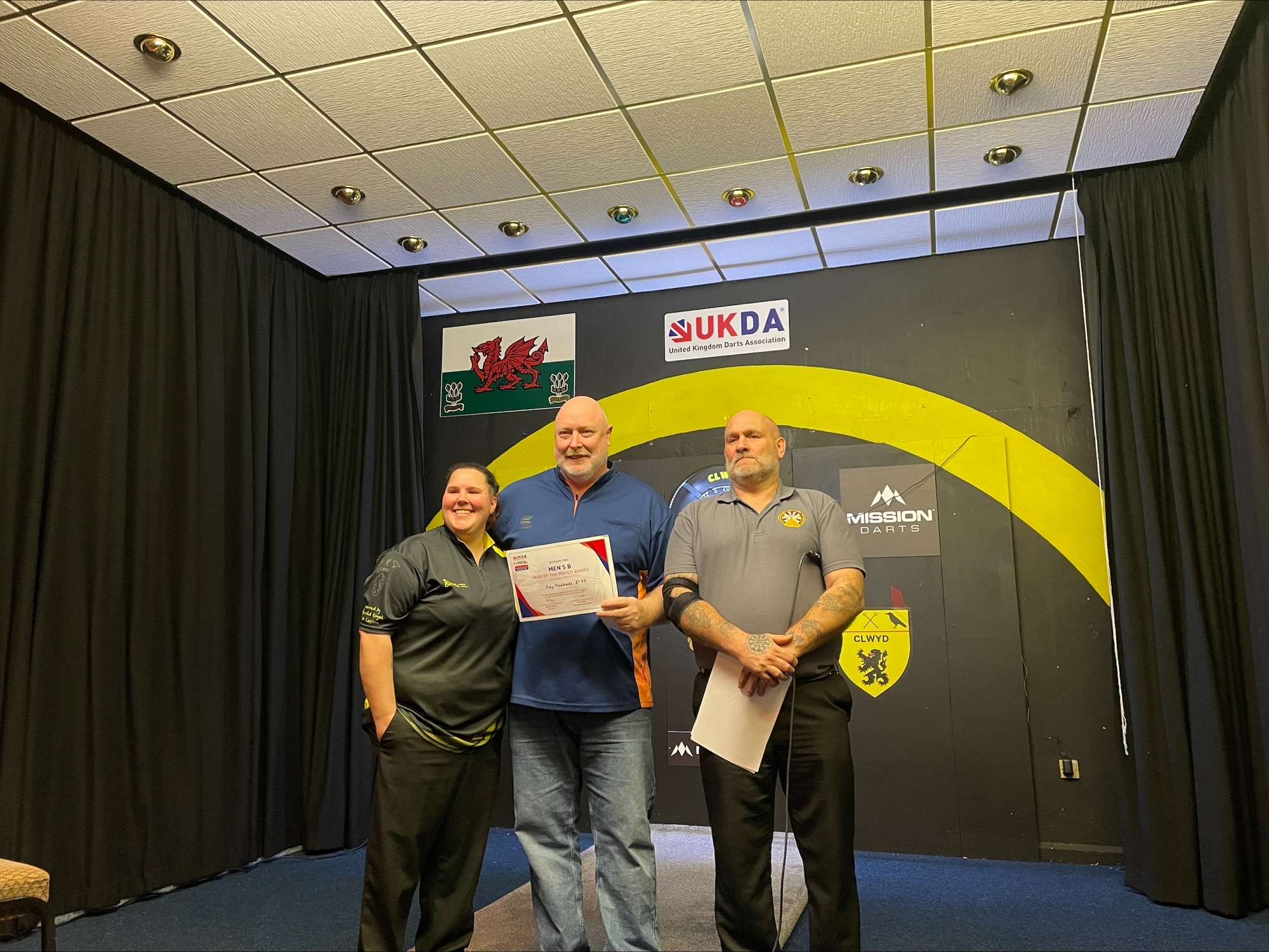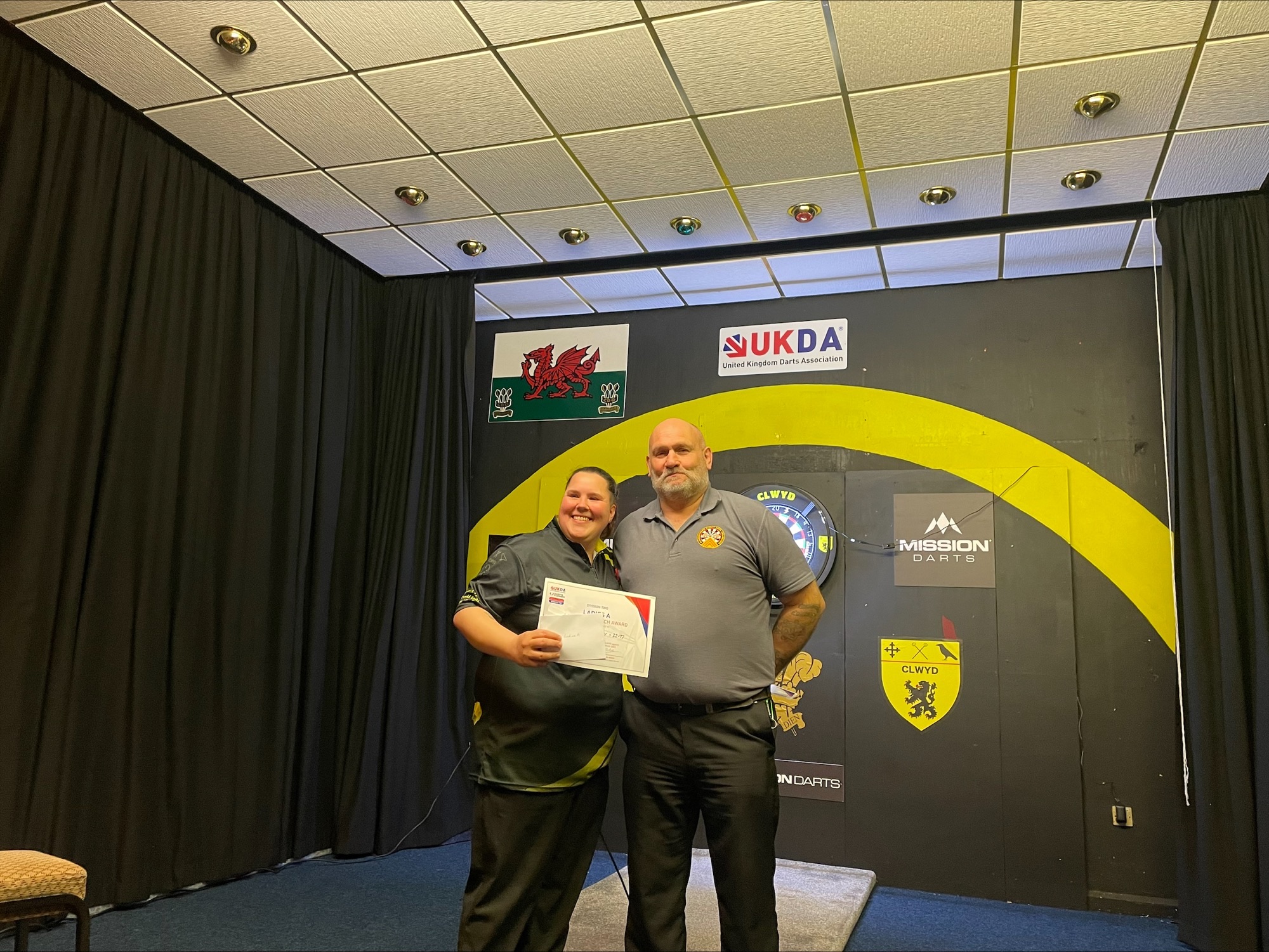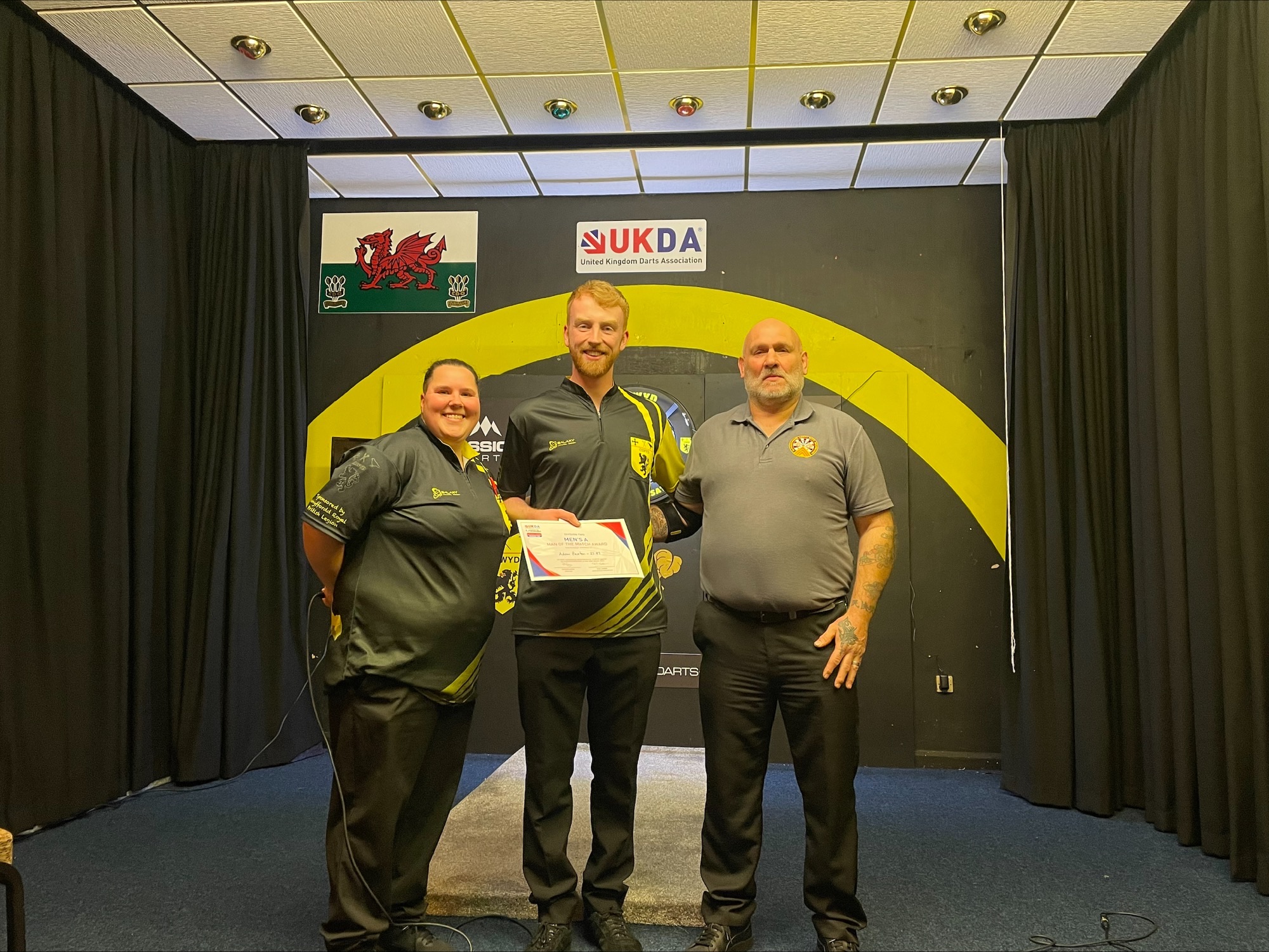 Match report Submitted By: Natalie Davey